Where do you see the future of Cricket in the next 15-20 Years?
Cricket is growing day by day very fast in all countries. So, in this blog, I am going to talk all about the Importance and Future of Cricket in India.
What will you learn in this blog?
Importance of Cricket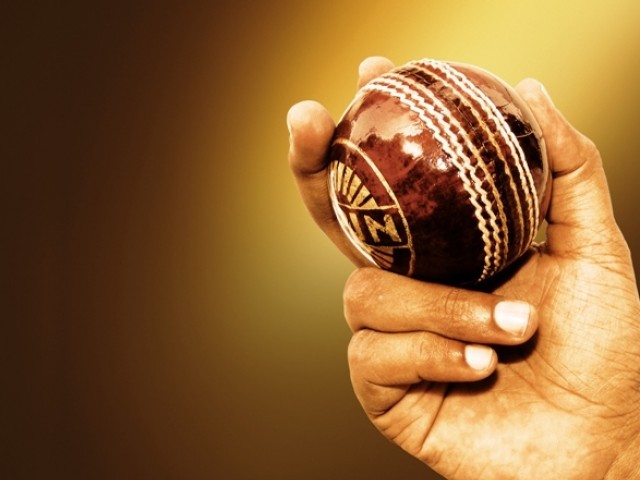 Cricket is a thrilling game both to play or watch. It is one of the most popular game in the World. In the same vein, it is also the most popular sport in India because it helps the nation to become strong in economic power. BCCI (Board of Control for Cricket in India) is the richest cricket council in the world. It generates a good amount of revenue by their tournament. Therefore, they didn't even take any financial help from the Government of India.
In India, there live several different kinds of people of different religion like Hindu, Muslim, Sikh, Christian, but when talking about cricket, every Indian forget their religion, and support their country.
Nowadays, Cricket is not only a game in India. Its famous tournaments are like festivals in India. Many people want to make their profession in this field, and it is not only for the sake of money, but people also want to get fame from it. In Cricket, it doesn't matter what your qualification is, above all the only thing is how much potential and spirit of work one has to invest in his game.
Cricket is played everywhere, no matter if it is a city or a village. Ultimately, all I want to say is that either in terms of fame, money, economy, or in whichever terms, Cricket has such an importance that we cannot neglect.
Also Read :- Biography of Sachin Tendulkar
Test Cricket Match Future Ahead
Nowadays, many people are saying that Test Cricket matches don't have any future but I think that they are wrong. Test cricket fails to attract crowds in that locations where cricket fans are less in number, but if you look at the record of test matches at some famous locations, then you'll find that the tickets are fully sold there.
So, in the future, we'll gonna see more test matches, but maybe the Board is looking for making some changes to make the game more interesting for the audiences, to make them get stick to Cricket for a longer time.
Also Read :- Salary of Indian Cricket Players
The Future of Cricket World Cup
World Cup is a tournament where countries with their teams are playing matches to win the World Cup. This tournament is organized by ICC (International Cricket Council). Certainly, in the future, you'll see some more countries to get added in the World Cup tournaments and competition will get harder in the future.
Future World Cup tournaments will also gonna make more money as compared to today because cricket fans are increasing day by day and all boards are supporting Cricket in all countries. Moreover, looking at this, we can say that the future of the World cup is going to be even better than today.
IPL Franchise Future Ahead
IPL (Indian Premier League) was started in 2008 and has made a place in ICC (International Cricket Council) Window for their matches. IPL is organized by BCCI (Board of Control for Cricket in India). There are 8 franchises in IPL 2020 (Chennai Super Kings, Delhi Capitals, Kings XI Punjab, Kolkata Knight Riders, Mumbai Indians, Rajasthan Royals, Royal Challengers Bangalore, Sunrisers Hyderabad) or some former franchises are (Deccan Chargers, Kochi Tuskers Kerala, Pune Warriors India, Rising Pune Supergiant, Gujarat Lions).
Might be in the future, we will see some more franchises to participate in this tournament because this tournament becomes one of the high voltage tournaments worldwide. However, It'll also gonna make more money in the future. So, this great model of this tournament is going to continue for much longer in the future.
Also Read: The Ultimate Business Model of IPL | 2020
Top Popular Cricket Tournaments in Future
ICC Cricket World Cup
ICC Champions Trophy
T20 World Cup
Ashes Series
Champions League Twenty20
NatWest Series
Asia Cup
Conclusion
In this blog we are talk about Importnace of Cricket or Future of Test Cricket Match, Future of World Cup Tournaments, Future of IPL Franchises, Top Popular Cricket Tournaments in Future.
FAQs (Frequently Asked Questions)
Q.1: Does Cricket have a future?
Ans: Yes, Cricket has a very successful future, and it also gonna entertain us for a much longer period.
Q.2: Which country does not play Cricket?
Ans: China don't have a national Cricket team, therefore, it doesn't play Cricket.
Q.3: What is the importance of cricket in India?
Ans: Cricket is an Important sport in India. Firstly, it is an employment hub for a large number of people. Secondly, BCCI makes a lot of revenue from Cricket in India which ultimately contributes to the economy.
Q.4: Which Country has national game cricket?
Ans: Cricket is basically originated from England, and therefore it is the national sport of England.
Learner || Blogger || Freelancer
From Dehradun Uttarakhand